In Remembrance: The Crew Of Challenger
They are fallen heroes in the advancement of SCIENCE. 20 YEARS. How could it have been 20 years ago already???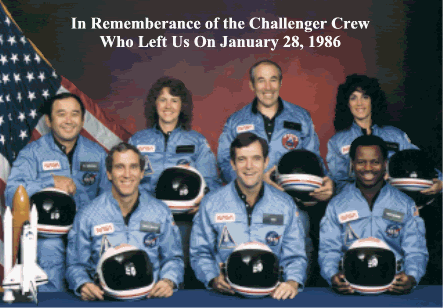 LEFT TO RIGHT: Mission Specialist, Ellison S. Onizuka, Teacher in Space Participant Sharon Christa McAuliffe, Payload Specialist, Greg Jarvis and Mission Specialist, Judy Resnik. In the front row from left to right: Pilot Mike Smith, Commander, Dick Scobee and Mission Specialist, Ron McNair.